Pulsar Xlite V3 eS Wireless Gaming Mouse - Black
Selected accessories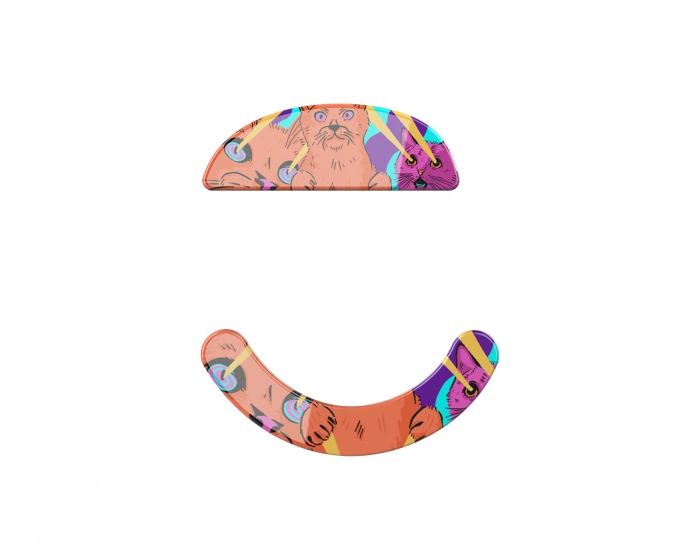 Product description
PC PeripheralsMice & AccessoriesGaming miceWireless from Pulsar
Now launching the Xlite Wireless V3 eS, a gaming mouse you don't want to miss!


The Xlite Wireless V3 eS is a lightweight mouse eSport tournament edition mouse at 65g with a center of gravity for optimized performance. You can easily adjust the settings on the mouse with the OLED buttons on the underside, so you do not need additional software to adjust the settings according to your specific wishes.
To get the best possible refresh rate, this mouse supports 4K wireless, 4K dongle is also included with this edition. Don't worry, when you do need to charge the mouse you can get up to 8000 Hz, so you don't miss out on the ultimate refresh rate. The high polling rate enables more detailed control and precision.
The OLED screen brings flexibility and simplicity. You can easily check the mouse battery status, polling rate, LOD value, motion sync, and DPI, and change these settings to your preference with the physical buttons. The Xlite V3 eS is made with an ergonomic and specialized grip that gives the user a comfortable experience even during long gaming sessions. The top-quality aluminum scroll wheel gives the Xlite V3 eS an even more special feel and unique look.
Article number:
Our article number: 28569
Manuf. article number: PXV3ES21
Brand
Pulsar Gaming Gears is an eSports gear brand founded new in 2020 with a mission to serve high tech products at better cost performance for consumers. The company is founded in KOREA.

Pulsar's founders and founding members are not just anybody. Members have been in the gaming gears industry for over 10 years with a deep technology background and experience. The Brand is aiming to become one of the world's leading providers of high-performance gaming, and streaming products. Pulsar plans to offer a complete range of products to equip gamers, enthusiasts, and esports athletes, including mechanical keyboards, precision gaming mice, wireless headsets, premium speakers, portable display products, and all other premium PC peripherals.
Specifications
Connection
| | |
| --- | --- |
| Connection | 2.4GHz, USB |
| Wireless | Yes |
Properties
| | |
| --- | --- |
| Sensor model | PAW3395 |
| Sensor | Optical |
| DPI | 26000 dpi |
| Max acceleration | 50 G |
| Number of buttons | 6 |
| Color | Black |
| IPS | 650 |
| Polling Rate | 125-4000 Hz, 8000 (Wired) Hz |
Size & weight
| | |
| --- | --- |
| Width | 67 mm |
| Depth | 122 mm |
| Height | 43 mm |
| Weight | 65 g |
Reviews
Write a review
Only logged in users who have purchased this product may leave a review.
All reviews
I was one of the witnesses to the growth of Pulsar Gaming Gear. I have a number of Pulsar mice, so when I saw the Xlite V3 eS, it was no exception to purchase it. eS has improved the mouse coating, the feedback experience in the hand compared to previous products, the recessed left and right buttons, and the embedded queryable LED panels make for a much better experience. The only drawback is that there are still quality control issues with the left and right button tuning, and I think Pulsar needs to learn from Vaxee and Ninjutso when it comes to left and right button tuning Pulsar is really just one step away from perfection.
Was this review informative?
0
thinks this review was informative